A video showcasing what is claimed to be the rear shell of the 5.5-inch iPhone 6 was published today by Nowhereelse.fr. While component leaks have been abundant for the 4.7-inch version, this is one of only a few leaks for the 5.5-inch iPhone, which is rumored to be entering production in September. The site's sources also claim Apple has selected "iPhone Air" as the name for this larger iPhone version.
The metal frame in this latest leak is similar in appearance to a rear shell that appeared last month. Both shells have thick antenna breaks, a rounded opening for an updated True Tone flash, a cutout for the Apple logo, a space for elongated volume buttons and a side mounted power button.
Apple is expected to unveil the iPhone 6 at an event scheduled for September 9th at the Flint Center for the Performing Arts in Cupertino, California. While it most certainly is an iPhone event, it is not known whether the company will announce both the 4.7-inch and the 5.5-inch models at this time.
If Apple introduces the 5.5-inch model on September 9th, the company may stagger the retail sales of Continue Reading
Apple has posted its final lineup for this year's iTunes Festival in London, which starts tonight and now includes acts such as Placido Domingo, SBTRKT, Friend Within, Kate Simko & London Electronic Orchestra, Imelda May and The Mirror Trap. Deadmau5 will headline tonight's list of opening acts as Placido Domingo will close the show on September 30.
Apple previously announced two separate expansions to its lineup throughout the past month, as artists such as Maroon 5, Pharrell Williams, Lenny Kravitz, Ed Sheeran, and others will account for 30 nights of concerts The Roundhouse throughout this month.
The iTunes Festival begins tonight at 9 PM in the UK and will be broadcast via Apple TV channel, official iOS app [Direct Link], and iTunes Desktop application.
Apple will likely not be shipping a new Lighting cable or redesigned USB power adapter alongside the iPhone 6, according to a new report from KGI Securities analyst Ming-Chi Kuo (via AppleInsider). Kuo notes that he doesn't expect either accessory to receive design changes when shipped alongside the iPhone 6, noting that"cost concerns" and"limited improvements to overall user experience" are preventing Apple from making such moves.
Moca.co's prototype USB adapter and Lightning cable based on Apple's designs
The report follows recent leaks of a revamped Lightning cable with a reversible USB connector as well as a revamped power adapter. The new USB adapter is said to be capable of powering all iPhone, iPod and iPad mini models with support for up to 2A of current, twice that of the current adapter shipping with the iPhone.
Last month, third-party vendor Moca.co stated that Apple has yet to move forward with manufacturing orders with the new cable, likely indicating that it will not ship with iPhone 6. However, the company also stated that the redesigned power adapters are in mass production, and could in fact ship with Apple's new handset.
Apple Continue Reading
Apple appears to be making significant progress on its forthcoming "Spaceship" campus in Cupertino, as an aerial video shared by YouTube user jmcminn (via Apple Spotlight/9to5Mac) shows the site now featuring significantly constructed walls, spots for buildings, and a more defined oval shape.
Apple closed off sidewalks and built a number of privacy fences to keep the area hidden, but this latest video taken with a DJI Phantom 2 drone and GoPro camera goes above the site to show an assortment of vehicles and materials helping to build Apple's newest campus. Previous photos showed initial work on the site's walls and deep trenches for what was said to be "underground tunnels." The site was once the home of Hewlett Packard's former offices, which were vacated and demolished by Apple ahead of its initial work on its Campus 2 project.
Apple is currently at work on the first phase of its Campus 2 construction, which includes the 2.8 million square foot ring-shaped main building and an underground parking facility capable of holding 2,400 cars. Those structures will also be complemented by a 100,000 square foot fitness center and a 120,000 square Continue Reading
After announcing his departure from AnandTech, veteran technology journalist Anand Lal Shimpi will join Apple in an undisclosed role, reports Re/code. A representative for Apple confirmed that Shimpi would be joining the company, but also declined to provide any further details.
Image credit: Anandtech
Shimpi launched AnandTech in 1997 and established the website's reputation around in-depth analysis and reviews on a number of topics from the world of technology, including posts on Apple's line of desktops, notebooks, iPhones, iPads, iPods, and accessories.
In his farewell post on AnandTech published yesterday, Shimpi stated that he "won't stay idle forever" and added that there are "a bunch of challenges out there."
Apple's rumored mobile payments initiative appears to be coming closer to launch, with Re/code reporting the company has reached a deal to partner with American Express.

Apple has reached an agreement with American Express to work together on its new iPhone payments system, according to sources familiar with the talks. American Express is one of several partners Apple will need to sign up before it can launch its new payments plan, which sources say it plans to announce at its September 9 product event.
Apple was previously reported to have been in negotiations with Visa over the effort, which is said to leverage the upcoming iPhone 6. Just days ago, a logic board leak revealed the near field communications (NFC) chip destined for the iPhone 6 and which will presumably play an important role in enabling the mobile payments functionality.
EasyPay mobile payments concept by Ricardo Del Toro
With Apple's extensive database of credit card numbers linked to iTunes Store accounts and new security technology such as Touch ID built into the iPhone, the company is strongly positioned to leverage those assets for widespread adoption of mobile payments. The effort naturally requires partnerships with credit card processors Continue Reading
In the latest of a string a reports regarding Apple's plans for its upcoming wearable device, Re/code reports company executives have "discussed" a rough price of $400 for the device. That is merely a range, however, with cheaper models perhaps also in the works.

Apple executives have discussed charging around $400 for the company's new wearable device.

Pricing has yet to be finalized for the forthcoming product, which is expected to begin shipping next year. Sources say consumers should expect a range of prices for different models including lower priced versions.
The report indicates that it is unclear whether Apple will have the pricing issue settled in time for its September 9 media event where it will reportedly show off the device, popularly referred to as the iWatch. If not, the company would remain silent on pricing for the time being and announce it a later date closer to launch, which may not occur until early next year.
Rumors regarding the wearable device have been inconsistent over time, making it unclear where on the spectrum of health and fitness band to true smart watch it will fall. Apple may, however, have altered its announcement schedule in order to Continue Reading
Yesterday, we shared a video and some photos from 4.7-inch iPhone 6 display showing apparent letterboxed areas (red) with image optimized for 4-inch display (blue)
(Click for larger)
By our calculations, the border areas not covered by the image together suggest that the iPhone 6 display carries approximately 17.5% more points in the vertical dimension than a current 4-inch display. This would move the current 568-point height of the iPhone 6 (1136 pixels at 2x Retina) to 667 points (1334 pixels assuming 2x Retina) on the iPhone 6.
Assuming the aspect ratio of the screen remains the same as in the iPhone 5s, which by all indications it does, this would mean a 667 x 375 point (1334 x 750 pixels Retina) display for the iPhone 6. Performing the calculation in the horizontal dimension is more difficult due to nature of the recovery mode image, with no portion of the visible graphics extending to the side edge of the overall image to determine how much letterboxing space is on the sides.
This analysis obviously addresses only the 4.7-inch iPhone 6 that Feld & Volk has acquired parts for. Gruber suggests the 5.5-inch iPhone 6 will likely Continue Reading
As of today, both new customers and existing AT&T subscribers who activate a new line with a smartphone using AT&T's Next upgrade program will get a $100 bill credit.
Whether you already have an AT&T account, or you're choosing AT&T for the first time, it's easy to receive a $100 bill credit:

Purchase a new smartphone on AT&T Next.
Activate a new qualified wireless line of service on your new smartphone.
Remain active and in good standing.
Receive your $100 bill credit within 3 bill cycles
AT&T's Next upgrade program allows customers to purchase a smartphone or tablet with no money down and no contract, making monthly payments towards the retail cost of the device instead. Next also allows AT&T customers to upgrade their smartphone or tablet every 12 to 18 months after trading in their old devices.
AT&T offers both 20 and 24-month Next installment plans, which equate to a $32.50 or $27.09 monthly payment for an iPhone 5s, in addition to plan fees.
The Next promotion will end on 9/30/14, which means it will likely still be valid when Apple releases the iPhone 6. It is, however, limited to new Continue Reading
Amid all of the leaks today based on photos and videos from luxury modified iPhone vendor Feld & Volk [Instagram page], one additional point worth mentioning is the device's LTE modem. While photos posted to reveal the existence of an NFC chip from NXP has seen identifying marks on many of the other components blurred, a portion of the text printed on the LTE modem is visible, confirming the board does indeed contain Qualcomm's MDM9625M as had been previously rumored.
MDM9625M boxed in red
The MDM9625 is a Category 4 LTE modem, supporting speeds of up to 150 Mbps, compared to the MDM9615 Category 3 modem at up to 100 Mbps, which is found in the iPhone 5s, 5c, and 5. Some observers had been holding out hope that Apple might use Qualcomm's even faster MDM9635 Category 6 modem as is reportedly lined up for Samsung's upcoming Galaxy Alpha handset, but with Apple's history of conservatism in choosing its cellular technology and questions about production ramp-up for the MDM9635 make it unsurprising that Apple has opted for the MDM9625.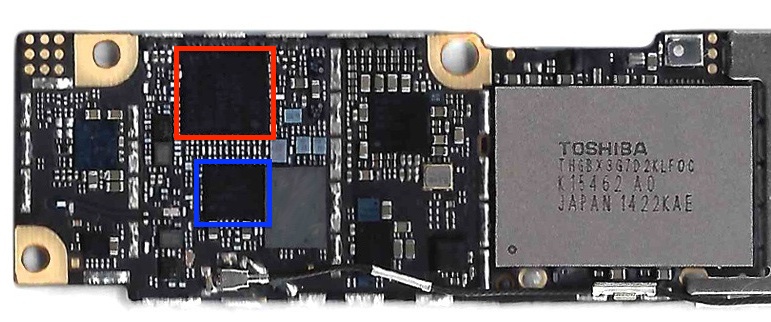 Likely WTR1625L boxed in red and WFR1620 boxed in blue
Part Continue Reading
There are quite a few deals on Apple products, apps, and accessories this week due to the upcoming Labor Day holiday in the United States. Retailers have discounted the iPad Air, Retina iPad mini, and more, and several app developers are cutting app prices.
While there are few deals on Apple's lineup of Mac products, Apple's own back to school program is , VVVVVV and more. Other apps on sale include Instacast 4 GoodReader 4, and Clone Magic.
Apple Accessories
Best Buy is offering a $100 iTunes gift card for $85, a discount of $15. Groupon is also offering a $15 iTunes card for $10, a discount of $5.
Woot is selling Sennheiser's MM—50-IP In-Ear Headphones with Apple Control for $24.99, a $25 discount. Woot is also offering a refurbished Jawbone Big Jambox Bluetooth speaker for $159, down from $299 new.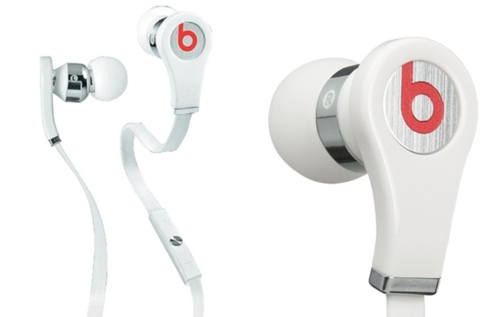 Groupon has the Logitech Folio case for the iPad Air for $19.99, a discount of $30. Groupon is also offering the Beats By Dre Tour In-Ear Headphones for $109.00, a discount of $40 off the regular price.
MacRumors is an affiliate partner with Continue Reading
Last week, a wiring schematic said to be for the iPhone 6 was initially interpreted to be referring to the device's RAM, showing the same 1 GB of memory for the A8 as found in the current A7 chip. That was quickly determined to be an incorrect interpretation of component being shown in the schematic, however, and Apple's plans for RAM in the iPhone 6 have remained uncertain.
A new photo leak from Feld & Volk [Instagram page] and Sonny Dickson showing an assembled logic board from the 4.7-inch iPhone 6 has revealed a number of pieces of information already, and it appears from one of the photos that the A8 chip on the board does indeed include 1 GB of LPDDR3 RAM.
As pointed out by MacRumors forum member commander.data, a silk-screened part number on the A8 reveals that the package-on-package contains Hynix RAM. Based on Hynix's part number format, the character in the eighth position reveals the amount of RAM in the package, with an "8″ denoting 8 Gb (1 GB) and a "B" denoting 16 Gb (2 GB). While it is a bit difficult to read the part number Continue Reading
In a lengthy 9 part exposé, 9to5Mac's Mark Gurman delves into the inner workings of Apple's PR team. While much of what Gurman covers is already fairly well known, his coverage provides an expansive look at the way Apple's PR team operates, from its organizational structure to its efforts to control Apple's perception through media manipulation.
Despite Apple's size and its position as one of the most profitable companies in the world, its PR team is relatively small, comprised of approximately 30 employees in Cupertino along with a few dozen scattered around the world. In Cupertino, Apple PR is divided into seven teams: Momentum, Mac, Corporate Communications, iPhone, iPad, iTunes, and Events.
Along with organizing events and controlling product placement, Apple's PR teams keep a close eye on the media, despite its apparent indifference, and take steps to correct negative perceptions when deemed necessary.

So it's a surprise that Apple actually isn't that detached from the media: it's more like a teenage girl obsessively keeping her fingers on the pulse of coverage. Members of Apple PR seek tabloid photos of celebrities holding iPhones, while others read Apple-focused blogs actively, and keep tabs on prominent Apple beat Continue Reading

Following its leak of photos showing the iPhone 6 logic board that have revealed the device's NFC chip and 16 GB of storage, luxury modified iPhone vendor Feld & Volk [Instagram page] has now shared some photos and a video showing the device in operation and booting to a black screen requesting the user to connect the device to iTunes.

Feld & Volk says it has been able to piece together this iPhone from various components it has obtained as part of its effort to build its own luxury version of the iPhone 6 for its customers, and remarkably enough, the device is at least capable of turning on.

While it seems surprising that a functional iPhone 6 could be built from individual components, Feld & Volk has demonstrated that it has been able to get its on rare parts, and thus it is possible they may have acquired everything necessary to build the device.

Over the past several months, there have been a few rumors of Apple increasing storage capacities for the iPhone 6, perhaps doing away the 16 GB option at the low end and introducing a 128 GB model at the high end, at least for one of the two rumored models.

A set of schematics leaked in pieces over the past week and a half has included reference to various 16, 64, and 128 GB flash storage modules from several vendors for the iPhone 6, although it is unclear why there is no 32 GB option included on that list.

A new set of photos from Feld & Volk and Sonny Dickson today that revealed the NFC chip present on the logic board of the 4.7-inch iPhone 6 also offers a good look at the flash storage module on this board. Based on the Toshiba part number, as seen on similar modules, the "7″ indicates that this is a 16 GB module, suggesting the low-end iPhone 6 will continue to offer that amount of storage.

There are a few caveats, however, such as the possibility of this being a prototype or testing Continue Reading