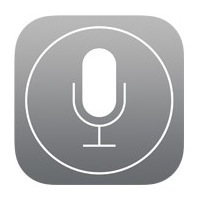 Around the world, Apple's voice-based assistant Siri has 32 voices for various languages, which have been compiled by Tes Mat, developer of the app Vocab Ninja.
Mat has created a website that offers a sample of the voice assistant saying "Luke, I am your father," in all of Siri's languages, ranging from Arabic to Turkish.
Each voice clip is available in both standard and enhanced quality, a higher quality version of the voice assistant that has been available since iOS 7. Though some languages, such as US English have multiple Siri voices available, the website appears to list only one voice per language.
The site has been updated for iOS 7.1, adding the newly introduced enhanced voices for Siri in Mandarin Chinese, UK English, Australian English, and Japanese. iOS 7.1 also brought new functionality for Siri, allowing users to manually control when Siri is listening to speech by holding down the home button on an iOS device.
The different voices and languages of Siri can be accessed by visiting the Vocab Ninja website.
First introduced at CES in January, LaCie's 1TB Little Big Disk Thunderbolt 2 drive is now available for purchase for $1,299. The Little Big Disk is one of the first external hard drives to support Intel's Thunderbolt 2 specification, delivering transfer speeds of up to 1375 MB/s.
Little Big Disk offers two 500 GB PCIe solid state drives from Samsung in a Raid-0 configuration and is able to support mobile streaming and editing of both 4K and 3D video. It features an aluminum enclosure with a Mac Pro-style black finish along with an optimized interior design that improves cooling efficiency and reduces noise.
To achieve the full potential of Thunderbolt 2 speeds, LaCie engineered the Little Big Disk with some of the best–performing solid state drives on the market – a pair of 500 GB PCIe Gen 2 SSDs. It's possible to push the boundaries of the technology even further by daisy chaining two LaCie Little Big Disks to achieve speeds faster than the maximum Thunderbolt 2 transfer rate. By connecting them in parallel to Apple's powerful new Mac Pro, they can deliver speeds up to 2,600 MB/s.
Thanks to its Thunderbolt 2 ports, the Little Big Disk Continue Reading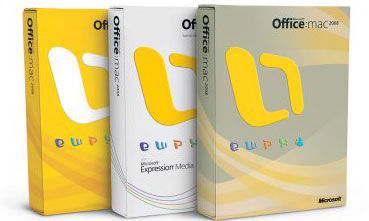 Microsoft is planning to introduce an updated version of its Office productivity suite for the Mac in 2014, according to Thorsten Hübschen, Business Group Lead at Microsoft Germany, who gave Computerwoche (via Macworld) the news at the Cebit trade fair in Hanover.
While there's little information available on a possible release date, Hübschen said more news on the product should come during the second quarter of 2014. Microsoft's current Office software for the Mac was released more than three years ago in October of 2010.

At the Cebit trade fair in Hanover, Hübschen told Computerwoche that there are now development teams for each of the Office applications, which each produce versions of their product for different platforms. In addition to MacOS, other possible targets for the future may include tablets running iOS and Android.
Microsoft originally had plans to release Office for Mac in the spring of 2014, but it appears the company will miss that timeline, instead planning for a release later in the year. According to a representative from Microsoft, the company is indeed working on the next version of Office for Mac.

"The team is hard at work on the next version of Office for Continue Reading

The next iteration of Apple's iOS software for mobile devices is likely coming this fall. Apple generally pre-announces details during the summer, but a handful of rumors have already given us some information about what to expect.

iOS 8 is said to be heavily focused on health, and may integrate with the iWatch, Apple's much-rumored smart watch currently in development. The operating system will reportedly include a "Healthbook" app that pulls fitness-related information from both the M7 motion co-processor included in the iPhone 5s and sensors to be included with the iWatch.

Because iOS 7 included a complete visual overhaul of the operating system, iOS 8 is not expected to feature many design changes. Instead, Apple will likely focus on polishing existing features, possibly improving Maps and Siri, along with bolstering the functionality of Touch ID through a new mobile payments system.

Read full roundup for more details…

When Flappy Bird creator Dong Nguyen removed his ultra popular app from the App Store back in February, he gave little explanation for the surprising decision, aside from a short message stating he could no longer take the attention.

In a new interview with Rolling Stone, Nguyen explains why he pulled the app, pointing to extensive press coverage and unwanted attention in his home town of Hanoi. While Nguyen enjoyed his early success, he was swarmed by the media after news of his monetary success was revealed. At the height of its popularity, Flappy Bird was generating upwards of $50,000 per day.

As news hit of how much money Nguyen was making, his face appeared in the Vietnamese papers and on TV, which was how his mom and dad first learned their son had made the game. The local paparazzi soon besieged his parents' house, and he couldn't go out unnoticed. While this might seem a small price to pay for such fame and fortune, for Nguyen the attention felt suffocating.

Even more troubling were the messages he began receiving from parents and Flappy Bird players who had become addicted to the game. One woman told him Continue Reading

Music video and entertainment platform Vevo announced today that it is partnering with Apple to stream this week's iTunes Festival at SXSW. Apple is limiting the service to include the same streaming options offered by its own iTunes Festival coverage, which includes iOS devices, Macs and the Apple TV.

Starting Tuesday, March 11 and ending Saturday, March 15, viewers can launch the Vevo iOS app or open the Apple TV channel to watch live performances from ACL Live at the Moody Theater in Austin, Texas. Mac owners can view the live stream by pointing their Safari browser to Vevo's iTunes Festival website.

Three performances are scheduled each night, with headline acts to include major artists such as Coldplay, Kendrick Lamar, Soundgarden, Pitbull an Keith Urban. Select performances will be available for on-demand viewing after the concert is over.

iOS owners who prefer not to use Vevo can watch the daily concert series via Apple's iTunes Festival app [Direct Link], while Apple TV users can open the recently updated iTunes Festival channel. Both sources allow users to live stream the concert's shows as well as view concert lineups, on-demand performances and artist information. Continue Reading

Apple is preparing to significantly improve its Maps application in iOS 8, claims a report in 9to5Mac. Apple will slow its work on UI changes and focus instead on improving the underlying infrastructure that powers the application. These data-level changes will make Maps more informative and reliable for iOS users.


The new application will also be injected with new points of interests and new labels to make places such as airports, parks, train stations, bus stops, highways, and freeways easier to find, the sources added. Sources also say that the mapping application's cartography design has been tweaked to be slightly cleaner and to make streets more visible.

Public transit is another major area that Apple will bring to the iOS 8 version of Maps, tapping into the engineering talent the company has acquired from mapping companies such as HopStop and Embark. The new Maps app likely will allow users to find train, subway and bus information in major U.S. and international cities. These public transit options will be embedded in the maps themselves and in the Directions panel, where they will show up in a new tab next to "Driving" and "Walking."

Mockup of iOS 8′s transit Continue Reading

Apple's much rumored larger iPhone is said to be a variation on the iPhone 5c rather than the iPhone 5s, according to a new report from Mac Otakara. Sources indicate that the larger iPhone would be an expansion to Apple's lineup rather than replacing the positions currently held by the iPhone 5s and 5c.

Mac Otakara's sources claim Apple has decided on 4.7-inch and 5.7-inch displays as potential candidates for new iPhone models that would launch later this year. These two sizes originally were singled out by Reuters in a report published last year.

This new iPhone model may keep the basic design of the iPhone 5c such as the rounded back edges, button designs, and speaker/microphone hole designs, with some inspiration from the seventh-generation iPod nano. The latest iPod nano models are available in a range of colors like the iPhone 5c, but feature an anodized aluminum design instead of polycarbonate.

Sources also claim the 4.7-inch iPhone will measure at 14×7 cm, while the 5.7-inch model will be larger with dimensions of 16×8 cm. Possibly both models will be 7 mm thick with a protruding rear camera as seen on the current iPod touch Continue Reading

Less than six months after its launch alongside iOS 7 last September, Apple's iTunes Radio has become the third most popular music streaming service in the United States, according to a new report from Edison Research and Statista (via Fortune).

While Pandora and iHeartRadio took first and second place with a 31% and 9% share of the market respectively, iTunes Radio accounted for an 8% share with over 20 million users, passing Spotify's 6%. Apple's streaming service also passed the likes of competitors such as Google Play All Access, Rhapsody, Slacker, and TuneIn Radio.


While users can hop between services freely (and at least one report has suggested that 92 percent of iTunes Radio listeners also find time for Pandora), that figure would suggest that iTunes Radio is growing at the fastest rate of the top three services, and is likely to overtake iHeartRadio in the next quarter or two.

Apple launched iTunes Radio in Australia last month, as the company looks to ultimately have the service "in more than 100 countries," according to senior vice president of Internet software and services Eddy Cue. The company will be able to roll out Continue Reading

Steve Jobs' great displeasure about the the idea of a multi-button mouse was apparently the driving force behind Apple's push to greatly innovate in the area of input devices, according to a new interview with Apple's former Senior Mechanical Engineer of Product Design Abraham Farag (via Cult of Mac).

Farag, who is the current owner of product development firm Sparkfactor Design, says that he was brought onboard to Apple in 1999 to design a successor to the original Apple USB "hockey puck" mouse, which shipped with the iMac G3 in 1998 and garnered heavy criticism for its small size, short cord, and tendency to rotate in a user's hand.

From left to right: Apple's USB "Hockey Puck" Mouse, Pro Mouse, Mighty Mouse, and Magic Mouse
The designer said that Apple's design team had worked on five complete prototypes to show Jobs, complete with lines cut for buttons and different plastic parts. Farag noted that the team made a last-minute choice to work on one more prototype model, which resembled the Apple Desktop Bus Mouse II.

However, that last prototype was not finished as Jobs entered the room to look at the Continue Reading

Last September, when Apple released iOS 7 to the public, the iPhone 4 was the oldest model supported by the operating system. However, many iPhone 4 users found their devices to be slow and unresponsive, something Apple was likely aware of because there were a number of iOS 7 features that didn't work at all on the iPhone 4, including Siri, AirDrop, AirPlay Mirroring, and a number of special effects across the user interface including parallax, some translucency effects, and live wallpapers.

Today, with the release of iOS 7.1, Apple has much improved the experience of iPhone 4 users on iOS 7, though not entirely back to what users saw in iOS 6.1.3. According to Ars Technica, there is a measurable improvement in iOS 7.1 across a number of native iOS apps, including the speed at which the apps open from the home screen:

There's a measurable improvement over iOS 7.0 across all of these apps, some more noticeable than others. In a few instances, iOS 7.1 very nearly catches up with iOS 6.1.3, which is impressive given the gap between the two operating systems in some of these apps. It's not a complete recovery from the original iOS Continue Reading

Apple recently implemented changes to its loyalty program , Apple TVs have become increasingly important for schools and businesses that rely heavily on iOS and Mac devices as they work well with AirPlay as a way to avoid traditional projectors.

Apple's efforts to deploy iPads in both educational institutions and businesses have ramped up over the course of the last several years. The company often highlights its enterprise performance during quarterly earnings calls and a February survey suggested Apple accounted for 73 percent of all enterprise mobile device activations in the fourth quarter of 2013.

Two weeks ago, Apple launched new enterprise tools for large device deployments, offering several new features for mobile device management, including over-the-air tools to allow IT administrators to set up devices without the need for the Apple Configurator software.

Apple has credited the evad3rs jailbreak team with discovering several security issues, according to a new Knowledge Base article that details security issues fixed in iOS 7.1 today. The company also credits a number of individual researchers — including one named Roboboi99 — as well as corporate security specialists from Google and FireEye, among other companies.

As is common at many tech companies, Apple credits security researchers who discover vulnerabilities in its products after it fixes them, though the company does not offer a bounty program to financially reward researchers like many other companies do.

In iOS 7.1, Apple fixed security issues with Backup, the Certificate Trust Policy, Configuration Profiles, CoreCapture, Crash Reporting, dyld, FaceTime, ImageIO, IOKit HID Event, iTunes Store, Kernel, Office Viewer, Photos Backend, Profiles, Safari, Settings, SpringBoard, SpringBoard Lock Screen, the TelephonyUI Framework, USB Host, Video Driver, and WebKit.

Of course, with Apple fixing the security issues that the jailbreak team discovered, it has also closed the loopholes that allowed a jailbreak in the first place. For now, the last version of iOS that can be jailbroken is iOS 7.0.6.

iOS 7.1, released this morning, includes several notable features, like support for CarPlay, a fix that improves the reliability of Touch ID, and a fix for a bug that caused crashes to the home screen.

Along with those major enhancements, the update also offers a slew of minor visual tweaks and improvements to the operating system, such as refined icons for the Phone, FaceTime, and Messages apps, along with revamped shift and caps locks keys and a new look for elements of the Phone app.

YouTube channel iTwe4kz has posted a handy overview of the new update, which shows off all of the new features that iOS 7.1 has to offer. The video has a detailed walkthrough of all the visual changes and enhancements, which is well worth watching for users who want a quick guide on what's new.

The full set of changes to the operating system were detailed in our initial post on iOS 7.1, which has a list of release notes directly from Apple and information on other app updates that were released today, including Xcode 5.1 and Remote.

As noted in the video, iOS 7.1 officially disables the Continue Reading

Your wrist is a hotly contested new battleground, with a small fry like Pebble doing battle with giants including Samsung, and activity trackers like the Jawbone UP and Nike+ FuelBand fighting it out, too. A new Kickstarter project also wants to be a contender, with the Carbon wearable solar charger. The project debuted a couple of weeks ago, with a blank-faced wrist-mounted charger that had a… Read More
Continue Reading