Blizzard Entertainment's digital card trading game Hearthstone: Heroes of Warcraft for iPad is now available for download worldwide after soft-launching in Australia, Canada, and New Zealand in early April. The game initially launched for the Mac in March.
The free-to-play collectible card game is set in the Warcraft universe, allowing players to compete with Magic the Gathering-style decks in one-on-one fights via Battle.net or against the computer. The iPad version of the game is able to connect to a Battle.net account, syncing with the PC/Mac version.
JUMP RIGHT IN: Fun introductory missions bring you into the world of Hearthstone's intuitive gameplay.

BUILD YOUR DECK: With hundreds of additional cards to win and craft – your collection grows with you.

HONE YOUR SKILLS: Play in practice matches against computer-controlled heroes of the Warcraft universe. Thrall, Uther, Gul'dan – they're all here!

COLLECTION TRAVELS WITH YOU: Your card collection is linked to your Battle.net account – enabling you to switch your play between tablet and desktop with ease.

AND FIGHT FOR GLORY: When you're ready, step into the Arena and duel other players for the chance to win awesome prizes!
Our sister site Touch Continue Reading
Earlier this year, Google unveiled "Project Tango," an experimental smartphone that incorporates 3D sensors to allow users to map indoor and outdoor environments.
Reports suggested that the smartphone's 3D capabilities were powered by the Movidius Myriad 1 3D-sensing chip, but as it turns out, Project Tango is also powered by Apple technology. Alongside two Myriad 1 vision co-processors, Project Tango utilizes a PrimeSense Capri PS1200 3D imaging system-on-a-chip [PDF], technology that Apple acquired when it purchased PrimeSense late last year.
The unexpected PrimeSense chip was discovered in a teardown of the Project Tango smartphone by iFixit that was posted this morning.

This appears to be PrimeSense's new Capri PS1200 SoC 3D imaging chip, unexpected for a couple of reasons:

Just last year, Apple bought PrimeSense, manufacturer of the Kinect's 3D vision hardware. Speculators assumed we would be seeing this hot new hardware in an upcoming iOS device, with intent of mapping 3D spaces. Looks like Tango beat Apple to the punch with their own tech?
Google's Project Tango smartphone is one of the first mobile devices to use the diminutive Capri 3D sensor and it offers a glimpse at what Apple could possibly do with Continue Reading
Anki today app can be downloaded from the App Store for free. [Direct Link]
Hyundai today announced that it will bring Apple's CarPlay technology to its Sonata automobile lineup starting next year. This introduction makes Hyundai the first volume automobile manufacturer to bring CarPlay to the market.
The first Hyundai automobiles to offer the voice-driven system will be the company's popular Sonata line. Models that are equipped with the CarPlay-compatible navigation systems will debut later in the 2015 model year.

Hyundai's latest Audio Video Navigation (AVN) systems are already recognized for their beautiful, yet intuitive interface and advanced feature set. Our engineers took advantage of the vivid eight-inch touchscreen to integrate CarPlay for an experience that iPhone users will instantly recognize.
CarPlay allows an iPhone to integrate into the car's infotainment system, providing Siri voice-controlled access to messaging, voice calls, Maps and music. The technology initially debuted as a factory-installed option in new 2014 luxury models from Ferrari, Mercedes-Benz and Volvo and will be added to existing 2014 Pioneer receivers as an aftermarket add-on.
New photos showing what appears to be another case for Apple's larger-screen iPhone 6 have been posted by Nowhereelse.fr [Google Translate]. While details about the case's exact length are unknown, the images are said to have come from a Chinese accessory maker and show a case designed for the next-generation iPhone, similar to cases pictured last week and those on display at the Hong Kong Electronics Fair yesterday.
The case feature slightly rounded edges, similar to the design of the iPhone 5c and consistent with design drawings said to be for the iPhone 6. Like other cases and in line with a claim from KGI Securities analyst Ming-Chi Kuo, the case also includes a hole for a button along the upper right side of the device, which may be the new location of the power button. Rectangular volume control buttons similar to the fifth-generation iPod Touch are also notably present.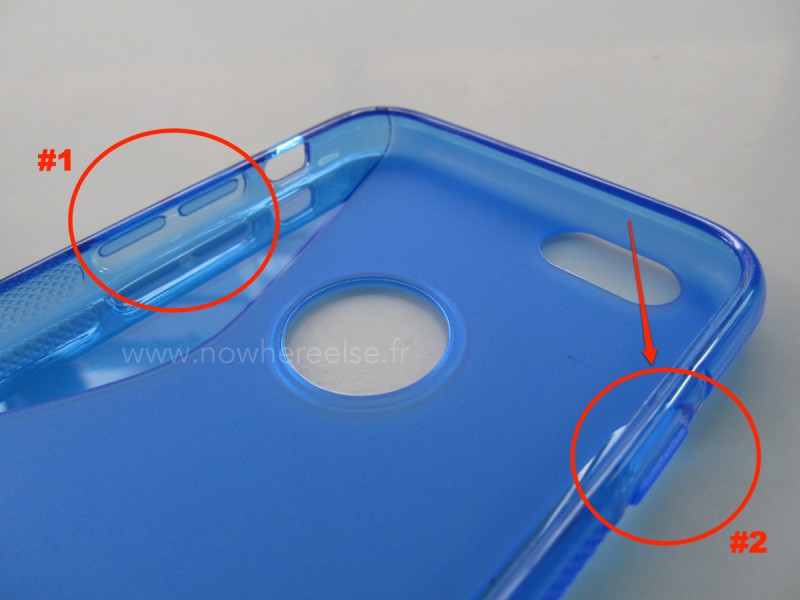 Rectangular volume (1) and right side power (2) cutouts (Annotated by Nowhereelse.fr)
Apple's iPhone 6 is expected to launch in two sizes of 4.7 and 5.5 inches. The majority of leaks so far have Continue Reading
Following a brief maintenance period worldwide, Apple's Online Stores in the Netherlands, Italy, Belgium, Sweden, Poland, and the Czech Republic are now selling the 8 GB iPhone 5c. The device was spotted in these online stores by 9to5Mac.
The 8 GB version of the phone was launched last month in a few of Apple's Online Stores alongside the relaunched 16 GB iPad 4. Apple revealed in a statement to Re/code that its strategy with the 8 GB iPhone 5c is to offer a low-cost option that is compatible with the growing number of developing LTE networks in certain countries. The report also noted that Apple prefers not to sell the lower-cost model in the United States because of the popularity of subsidized phones.
The 8GB iPhone 5c is available now through select Apple Online Stores as well as through various Apple Retail locations.
Apple today seeded build 13D43 of OS X 10.9.3 to developers, just under a week after releasing the sixth OS X beta, build 13D38, and a little over a month after the first 10.9.3 beta.
The beta is available through the Software Update mechanism in the Mac App Store as well as through the Mac Dev Center.
Apple continues to ask developers to focus on Graphics Drivers and Audio, and Safari. As was discovered with the first beta, 10.9.3 adds new support for 4K displays, offering "Retina" resolutions that improve readability along with support for 60Hz output from the Retina MacBook Pro.
Apple, Google, HTC, Huawei, Motorola, Microsoft, Nokia and Samsung have announced a voluntary agreement to include anti-theft technology on all smartphones beginning next year, according to a report by Re/code.
The pledge has device makers agreeing that all devices going on sale after July of 2015 will have capabilities to remotely wipe data and to prevent the device from being reactivated without the owner's permission.
A number of state and local lawmakers praised the agreement, though it was panned as inadequate by California state Sen. Mark Leno, who has proposed a mandatory kill-switch law.

"The wireless industry today has taken an incremental yet inadequate step to address the epidemic of smartphone theft," Leno said in a statement. "Only weeks ago, they claimed that the approach they are taking today was infeasible and counterproductive. While I am encouraged they are moving off of that position so quickly, today's 'opt-in' proposal misses the mark if the ultimate goal is to combat street crime and violent thefts involving smartphones and tablets."
The senator pointed out that all smartphones must have similar kill switch features, or violent street crime and thefts will continue to occur as at least some of the device thefts will still Continue Reading
As we progress further into 2014, iPhone 6 rumors have begun to pick up, with case designs, schematics, molds, and alleged iPhone parts surfacing over the past few weeks to give hints at what Apple's larger iPhone might look like.
Today Japanese site Mac Otakara [Google Translation] (via 9to5Mac) has shared some additional images of iPhone 6 mockups and accessories being displayed in several different booths at the Hong Kong Electronics Fair.
One image shows a physical iPhone 6 mockup that has allegedly been used to create cases for the next version of the iPhone next to an iPhone case made using the dummy version.
While few details can be gleaned from the model, it does appear to be larger in size with rectangular volume buttons and a sleep/wake power button on the right hand side of the device, which is in line with some previous rumors. It also possesses a round camera flash, as was described in schematics that leaked in March.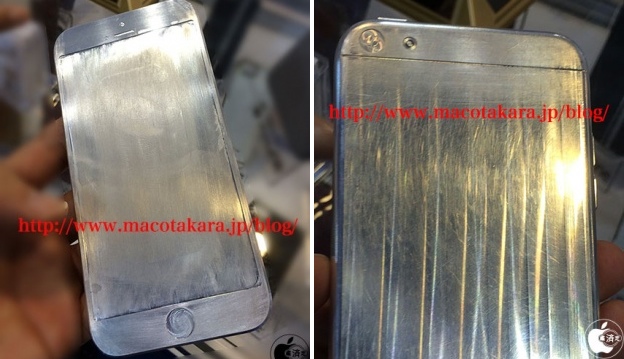 The site has also published a video displaying some lightning cables aimed at the iPhone 6 as well as a close-up Continue Reading
Google introduced Helpouts last year to HELP PEOPLE OUT (yeah that's where they got the name). The system works through Hangouts, letting people connect with experts for paid or free video chats that are about solving a specific problem, rather than just shooting the breeze with pals as we all do on Hangouts all the time. Now Helpouts is available on iOS thanks to a new app. Helpouts for… Read More
Continue Reading
Microsoft today started selling its Office 365 Personal subscription, a less expensive version of Office 365 that targets individual users. The cloud-based subscription service provides access to online versions of Microsoft's Office productivity suite, online storage in OneDrive and a block of Skype calling minutes.
The new personal option allows subscribers to connect one PC or Mac desktop computer and one tablet, including the iPad, to the online service. It will cost $69 per year or $6.99 per month. Customers who require more connections can sign up for the Office 365 Home plan, which is geared towards families with support for up to five desktops and five tablets.
The new Office 365 Personal plan is available for purchase at Office365.com. It also is available at Microsoft Stores and through Microsoft's online and retail partners. Microsoft also offers Office 365 business plans, which are priced by the number of users and are designed for real-time, online collaboration using the Office 365 suite.
Recent reports suggest Amazon .

According to our source, the flagship device, Duke, is powered by a heavily modified version of Android. It's FireOS with extreme 3D parallax effects, similar to those found on iOS but greatly exaggerated. The screen itself is not 3D, but rather simulates a 3D effect.

By way of four corner-mounted, front-facing cameras, a user can tilt the smartphone left or right to browse and access hidden side panels. We're told that the 3D feature is very limited out of the box. At launch, there will be just a couple of added gestures built into the operating system that utilize this system.
Rumors point to a possible announcement in the coming months with a target launch date of late September, but this may be subject to change. Amazon allegedly is showcasing the device to key developers as it tries to build third-party support for the platform before it is launched.
In line with earlier reports, Pioneer today announced it is bringing Apple's CarPlay technology to its existing product line. CarPlay will be added to the company's five 2014 NEX in-dash multimedia receivers via a firmware update that will be made available in early summer 2014.
"Pioneer's years of expertise integrating smartphone connectivity into the automotive environment has provided us the opportunity to be among the first to offer CarPlay to drivers," said Ted Cardenas, vice president of marketing for the Car Electronics Division of Pioneer Electronics (USA) Inc. "By providing an aftermarket option, Pioneer's 2014 in-dash multimedia systems give many iPhone owners the ability to add CarPlay to their current vehicles."
Introduced earlier this year, CarPlay is an iOS-driven system that allows an iPhone to tie into the in-dash display of a car, providing Siri-controlled voice access to features like Maps, phone, messages and music. CarPlay works in conjunction with BlackBerry's QNX Car Platform, which powers many existing in-car infotainment systems, including those from Pioneer.
The service initially debuted in new 2014 car models from Ferrari, Mercedes-Benz, and Volvo.
French site Nowhereelse.fr [Google Translation] has shared a photo of what are claimed to be batteries for the iPhone 6 spotted in a production tray. While the validity of the image cannot be confirmed, the batteries do appear to share similar physical characteristics with other iPhone batteries.
As the report notes, however, the positioning of the iPhone 6′s battery appears to be modified as a metallic section present on current batteries appears to be now integrated along the side. This would indicate a potentially new form factor for the iPhone 6.
A report last month indicated that Apple would begin producing all iPhone batteries on automated production lines starting later this year, allowing the company to shift its supply chain resources towards production efforts on other parts. If real, this new image would indicate that Apple has stepped up its battery production efforts ahead of the iPhone 6′s launch.
The leak follows a number of others in recent weeks, including an image from earlier this morning that allegedly depicted the front panel of the iPhone 6 as well as several photos that showed manufacturing molds hinting at a larger-screen iPhone. Continue Reading
An alleged photo of what appears to be a front panel from Apple's larger-screen iPhone 6 has surfaced on Chinese microblogging site Weibo (via iPhone.fr, Google Translation).
The image appears to show an individual in a factory-type setting holding up an iPhone 5s next to a much larger front panel that contains similar characteristics, including cutouts for a front-facing camera, ambient light sensor, ear speaker, and home button. However, the front panel also features a notably thinner bezel, which is consistent with previous rumors about the iPhone 6′s slimmer design.
While the validity of the image cannot be confirmed, the leak is the latest among a number of others recently. This past weekend, several photos reportedly showed the details on manufacturing molds for the iPhone 6, which was followed by a photo yesterday that hinted at a 4.7-inch display.
Last month, Japanese magazine MacFan published alleged design drawings of what appeared to be 4.7-inch and 5.6-inch iPhone 6 models, with a photo showing cases for the larger iPhone surfacing shortly afterward.
Apple is expected to launch the iPhone 6 later this year, which may ship in two different sizes: Continue Reading