Posted by | July 4, 2015.

Apple has separated its three time-based categories into separate apps on Apple Watch. This allows you to quickly access the specific feature of the timer, alarm, and stopwatch you want with just a few taps.
While most of it is self-explanatory, we've got some tips for how to get the most out of each of these apps so they work the way you want, when you want.
Timer
The Timer app on Apple watch makes it possible for you to set a timer right from your wrist so you don't have to search out your iPhone to activate or even turn off the alert when time is up.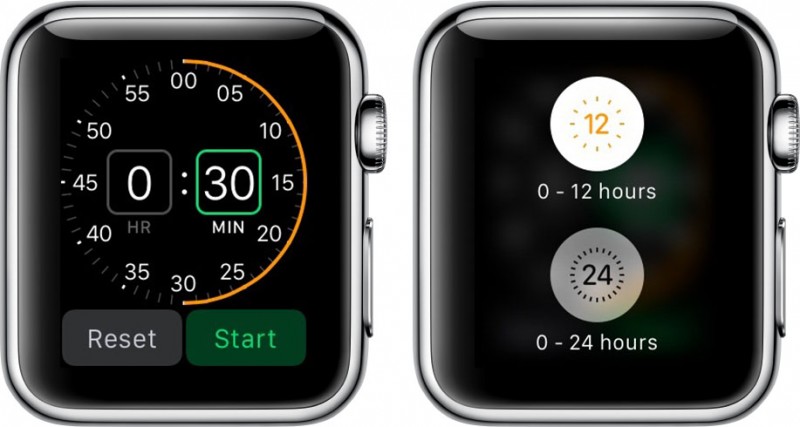 Tap the Timer app icon on Apple Watch to open it. Then rotate the Digital Crown to adjust the time. When ready, tap the Start button.
You can switch between a timer that goes from zero to 12 hours and a timer that goes from zero to 24 hours by firmly pressing the display screen.
…CONTINUE READING =>
Posted by | July 3, 2015.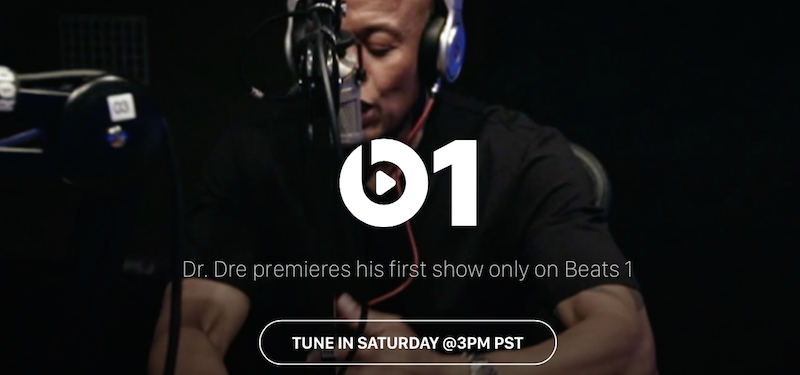 In late June, it was revealed that Apple had rounded up celebrity partners to host radio shows on its Beats 1 programming schedule, including Elton John, Pharrell and Dr. Dre. Today, the company announced that Dre's show, The Pharmacy, will premiere Saturday, July 4 at 3 PM PST and will broadcast every week thereafter at the same time.
The hour-long show will be co-hosted by Dre and Eddie Francis and feature recording artists Wyann Vaughn and DJ Pooh with music from DJ Jus Incredible, according to Billboard. Apple debuted the premiere date with a trailer for the program on Twitter.
Additionally, Apple Music today exclusively debuted the new music video for Eminem's latest single, "Phenomenal", promoting the event with a tease on the service's Instagram. The 7-minute video, which is referred to as a "music film" by Apple, features cameos from actors John Malkovich and Randall Park, Dr. Dre and both the iPhone 6 and Apple Watch. Previously, Eminem was the subject of the first Beats 1 guest interview with DJ Zane Lowe.
Oh you gonna watch Magic Mike this weekend? Cool, we're good Continue Reading

Posted by | July 3, 2015.

Posted by | July 3, 2015.

Back in January, we shared a video of an iPhone 6 that went into space, protected by an iPhone case constructed by Urban Armor Gear. The iPhone 6 came out unscathed, so when Urban Armor Gear offered us the chance to get our hands on a few of its cases to check out for a review, we agreed.

Urban Armor Gear's line of cases are definitely unique, with an industrial-looking armored shell and an impact resistant inner core. Cases are available for several devices, but we checked out the company's Rogue Folio for the iPad Air 2, its Rogue Folio for the iPhone 6 Plus, and its Navigator case for the iPhone 6 Plus.

We liked the lightweight, rugged protection offered by each of the cases, but we had some qualms with each of the folio cases. The Rogue Folio for the iPad works as expected, keeping the iPad safe from drops and serving as a stand that offers multiple viewing positions, but when holding the iPad with the case on, the flap is loose and hard to grip.

The same goes for the Rogue Folio for the iPhone. Continue Reading

Posted by | July 3, 2015.

Even though most developers work their hardest to ensure that the programs you download onto your Mac run smoothly, sometimes, things go wrong. One issue that may arise is an app using an exorbitant amount of energy or memory, causing your Mac to overheat or suffer severe battery drain.

Sometimes, simply closing an app doesn't do the trick. For example, if a program includes a helper tool, that tool may be the culprit. Closing the program may not solve the problem.

We've got a troubleshooting guide for finding out which apps are using the most percentage of processes on your computer.

Check Energy Consuming Apps

If you experience a fast drain on your MacBook's battery, it may be caused by certain programs running in the background. While you may have intended to run something like Spotify, it is possible that you have a program open that you didn't know about.

You can quickly check to see which apps are using a significant amount of energy by left clicking on the battery icon in the upper right corner of your laptop's tool bar. From the dropdown list, wait a few seconds until your Mac finishes collecting power Continue Reading

Posted by | July 1, 2015.

Apple Music made its worldwide debut in over 100 countries on June 30, with a free three-month trial available for customers to try the streaming music service. Apple requires having a valid payment method associated with your iTunes account to enable the trial, such as a credit card, and both Individual Plan and Family Plan subscriptions are set to automatically after the trial. For those that only want to try the Apple Music trial, learn how to turn off automatic renewal below.

How to Disable Automatic Renewal

Tap on the Account icon in the top-left corner of any tab.
Tap on "View Apple ID" and sign into your iTunes Store account.
Tap on "Manage" under the "Subscriptions" menu.
Tap on your Apple Music Membership, which should currently be "Active."
Toggle off "Automatic Renewal" under the "Renewal Options" menu. Confirm the action.

Turning off automatic renewal will enable you to try out Apple Music on iPhone, iPad and iPod touch without the streaming music service renewing after the free three-month trial period expires. To reenable a recurring Apple Music subscription, simply follow the steps above and toggle on automatic renewal again. Your settings will also be applied to to the Continue Reading

Posted by | July 1, 2015.

Olloclip is today introducing a new line of "Studio System" accessories designed to work with its existing Olloclip lenses, further enhancing the iPhone's photographic capabilities. The system, available for the iPhone 6 and 6 Plus, includes a Studio Case, a Finger Grip, a Kickstand, tripod mounts, and Cold-Shoe Adapters for attaching accessories like microphones and flashes to the iPhone.

A rugged protective case is the key piece of the Studio System, because it includes a built-in mounting solution that can accommodate the other Studio parts. Once the Studio Case is attached to the iPhone, an adjustable and removable Finger Grip slides onto the back of the case, fitting neatly into the rail grooves.

The Finger Grip is designed to allow for smoother, less bumpy photos and video, and it can also be used as a stand, as can an additional Kickstand. Cold-Shoe Adapters attach to the side of the case to hold equipment like microphones or flashes, and the whole system can work with tripods, grips, and handles using the two included 1/4-20 clips, with one each for landscape and portrait modes.




The olloclip Studio system combines an all-new, more-protective case design Continue Reading

Posted by | July 1, 2015.

While Apple Music launched today with the releases of iOS 8.4 and iTunes 12.2, many members of Apple's developer program are currently running beta versions of iOS 9 that do not support most aspects of the service. Apple's Eddy Cue confirmed late last week that Apple will be releasing a new iOS 9 seed with Apple Music support, but he did not provide a timeframe for the release and one did not appear today.

In a pair of responses to Twitter users tonight, Cue has clarified the new iOS 9 seed with Apple Music support will be arriving "early next week."

@D2007CAVS new iOS 9 beta coming early next week

— Eddy Cue (@cue) July 1, 2015

@jvdfrg @lokithorrrrr early next week

— Eddy Cue (@cue) July 1, 2015

The last beta seed came on Tuesday, June 23, so next Tuesday would mark Apple's typical two-week interval for beta releases.

Cue is also answering a few other Apple Music questions from Twitter users tonight, noting users can "easily" turn off auto-renew on Apple Music to prevent unexpected charges when the free trial Continue Reading

Posted by | July 1, 2015.

Earlier today, Apple launched their much anticipated Apple Music streaming service. The iPhone app includes dedicated tabs called "For You", "New", "Radio", "Connect", and "My Music". The first two tabs offer areas for music discovery, while "Radio" provides themed stations as well as Apple's own Beats 1 Radio. Meanwhile, the last tab, "My Music" provides you with access to the rest of your existing music catalog as well as any new songs you might add from Apple Music.

The "Connect" tab, however, is a new service from Apple which is described as a place where "musicians give their fans a closer look at their work, their inspirations, and their world." Similar to a social network, it allows users to "follow" their favorite artists and see additional content.

If "Connect" doesn't interest you, MacRumors reader Eric points out a handy tip to replace the "Connect" tab with a dedicated "Playlists" tab which he describes as "much more useful".

Under Settings -> General -> Restrictions, Apple allows you to disable "Apple Music Connect" which removes the Connect tab and provides the alternate Playlist functionality.

Thanks Eric

Posted by | June 30, 2015.

Earlier today Apple released OS X 10.10.4, an under-the-hood update to OS X that introduced several bug fixes and improvements. One improvement, according to Ars Technica, is support for TRIM for third-party SSD hard drives. We previously covered TRIM likely coming natively to the next version of OS X El Capitan but it appears support has already arrived.

Photo via ArsTechnica

With today's OS X 10.10.4 update, however, Apple has added a command line utility that can be used to enable TRIM on third-party SSDs without having to download and install anything. Called trimforce, the utility can be executed from the OS X terminal, and it requires a reboot to start working.

TRIM is a system-level command that allows the operating system and the drive to communicate about which areas of the drive are considered unused and thus ready to be erased and rewritten to. In the absence of TRIM, users can see significantly slower drive writes as the drive begins to fill up. Most modern operating systems support TRIM but for Apple's OS X, it has only included support for its OEM SSDs. This means that Mac users looking to install an after-market SSD in a machine Continue Reading

Posted by | June 30, 2015.

Apple has posted a list of over 115 countries where some combination of Apple Music, Apple Music Radio, Beats 1 Radio and iTunes Match are available per iPhone in Canada. Apple Music and Apple Music Radio are available in 110 countries as of today's launch, while Angola, Puerto Rico, Israel, Taiwan, and Turkey are five countries where the streaming music service has yet to launch.

Apple Music's "For You" section for curated playlists and music recommendations
Beats 1 Radio is currently unavailable in select countries, including the Bahamas, Bahrain, Burkina-Faso, Egypt, Hungary, Israel, Jordan, Lebanon, Mozambique, Namibia, Oman, Qatar, Russia, Saudi Arabia, Singapore, Taiwan, Turkey and United Arab Emirates. iTunes Match, technically available through Apple Music and as a standalone service, is available in all countries listed except for Romania.

To check the availability of Apple Music, Apple Music Radio, Beats 1 Radio, and iTunes Match in your region, be sure to look at the full list of countries on Apple's website. Apple has also posted a similar list of regions where Apple Music will be available across the U.S. and Canada, Europe, Middle East, Asia Pacific, Africa, Latin America and the Caribbean. Not Continue Reading

Posted by | June 30, 2015.

Apple's much-anticipated music service, Apple Music, launched this morning as part of iOS 8.4, bringing on-demand streaming music, the Beats 1 radio station, and Apple Connect, Apple's new social network aimed at letting artists connect with fans in new and unique ways.

We went hands-on with Apple Music in iOS 8.4 to give you a look at how the new service works, what it looks like, what it costs, and how to use it. Check out the video below to get a thorough overview of all three Apple Music components.

Apple Music's main streaming feature is a "For You" section within the Music app that offers up on-demand music recommendations based on preferences you've entered and music you've listed to previously. "For You" is able to offer more refined, tailored recommendations as you listen to more and more music.
…CONTINUE READING =>

Posted by | June 30, 2015.

Apple today released iTunes 12.2 for OS X Yosemite users, introducing desktop support for the new Apple Music service. Launched today as part of iOS 8.4, Apple Music lets iTunes users to listen to on-demand music, create playlists, find music suitable for every activity, and more. Apple Music is also accompanied by Apple Music Connect, Apple's new artist-centric social network, and the Beats 1 24/7 live worldwide radio station.

iTunes 12.2 can be downloaded immediately through the Software Update mechanism in the Mac App Store. Apple has also released a new version of iTunes 12.2 for Windows users.

iTunes 12.2 is the second major update to iTunes 12, which debuted alongside OS X Yosemite. iTunes 12.1, the previous major update, brought an iTunes widget for the Notification Center and performance improvements.

All iTunes users can access Apple Music for free for a three month trial period. After that time, an individual subscription can be purchased for $9.99 and a family subscription with support for up to 6 users can be purchased for $14.99. Beats 1 radio and existing iTunes Radio stations will continue to be available at no cost.

Posted by | June 30, 2015.

One of the upcoming segments on Beats 1 radio is called "Requests," and it appears this broadcast will feature songs that have been requested from Beats 1 listeners around the world. According to a tweet from the Beats 1 Twitter account, users can request a song by calling in to the station.

The Apple Music Tumblr site has a page that's dedicated to requests, listing phone numbers around the world for listeners to call to request a song. In the United States, the number for making a request is 1-310-299-8756, or 1-877-720-6293 for toll free.

Hi – In a few hours we turn the show over to you.
Hit us w/ your requests for @ilovetmills: http://t.co/9uRuyaRchl
#Beats1Requests

— Beats 1 (@Beats1) June 30, 2015

There are also phone numbers listed for Canada, the U.K., France, Japan, Germany, Brazil, Mexico, Dominican Republic, Australia, Italy, Ireland, and New Zealand.

"Requests" will play at 5:00 p.m. Pacific Time, and the segment will be hosted by Travis Mills, who is located in Los Angeles. Mills' show will come on following Ebro Darden, who goes live at 3 p.m. Pacific Time. It is not Continue Reading

Posted by | June 30, 2015.

The next-generation iPhone, often referred to as the "iPhone 6s," will likely retain the same exterior design as the iPhone 6, based on purported images of the device's rear shell obtained by 9to5Mac. The report claims the rear shell is identical to the iPhone 6 on the outside, including the same thickness and width, with only minor internal differences.

The leaked photos of the "iPhone 6s" reveal that the Lightning connector, speakers, microphones, headphone jack, volume rocker, mute button, sleep/wake button, SIM card slot, antenna lines and cutout for the rear-facing camera and LED flash are all identical to the iPhone 6, which is unsurprising given that "S" model iPhones have historically looked almost identical to the iPhone released one year prior.


While the exterior design on the "iPhone 6s" looks unchanged, the rear shell has a notably different internal mounting structure that suggests a new logic board and other components are incoming. In particular, the next-generation iPhone is rumored to include an A9 processor with 2GB of RAM, Force Touch, 7000 Series aluminum and improved 12-megapixel camera, among other changes.