As of today, both new customers and existing AT&T subscribers who activate a new line with a smartphone using AT&T's Next upgrade program will get a $100 bill credit.
Whether you already have an AT&T account, or you're choosing AT&T for the first time, it's easy to receive a $100 bill credit:

Purchase a new smartphone on AT&T Next.
Activate a new qualified wireless line of service on your new smartphone.
Remain active and in good standing.
Receive your $100 bill credit within 3 bill cycles
AT&T's Next upgrade program allows customers to purchase a smartphone or tablet with no money down and no contract, making monthly payments towards the retail cost of the device instead. Next also allows AT&T customers to upgrade their smartphone or tablet every 12 to 18 months after trading in their old devices.
AT&T offers both 20 and 24-month Next installment plans, which equate to a $32.50 or $27.09 monthly payment for an iPhone 5s, in addition to plan fees.
The Next promotion will end on 9/30/14, which means it will likely still be valid when Apple releases the iPhone 6. It is, however, limited to new Continue Reading
Amid all of the leaks today based on photos and videos from luxury modified iPhone vendor Feld & Volk [Instagram page], one additional point worth mentioning is the device's LTE modem. While photos posted to reveal the existence of an NFC chip from NXP has seen identifying marks on many of the other components blurred, a portion of the text printed on the LTE modem is visible, confirming the board does indeed contain Qualcomm's MDM9625M as had been previously rumored.
MDM9625M boxed in red
The MDM9625 is a Category 4 LTE modem, supporting speeds of up to 150 Mbps, compared to the MDM9615 Category 3 modem at up to 100 Mbps, which is found in the iPhone 5s, 5c, and 5. Some observers had been holding out hope that Apple might use Qualcomm's even faster MDM9635 Category 6 modem as is reportedly lined up for Samsung's upcoming Galaxy Alpha handset, but with Apple's history of conservatism in choosing its cellular technology and questions about production ramp-up for the MDM9635 make it unsurprising that Apple has opted for the MDM9625.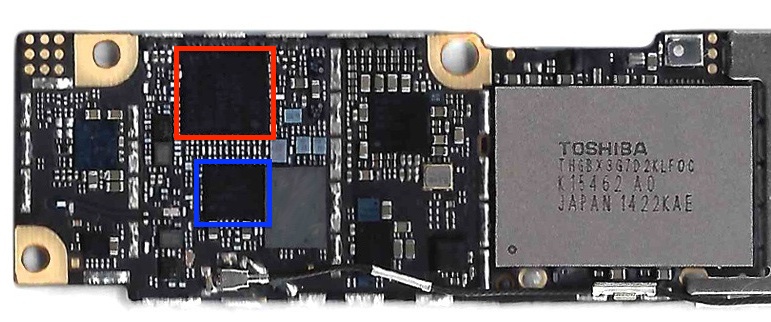 Likely WTR1625L boxed in red and WFR1620 boxed in blue
Part Continue Reading
There are quite a few deals on Apple products, apps, and accessories this week due to the upcoming Labor Day holiday in the United States. Retailers have discounted the iPad Air, Retina iPad mini, and more, and several app developers are cutting app prices.
While there are few deals on Apple's lineup of Mac products, Apple's own back to school program is , VVVVVV and more. Other apps on sale include Instacast 4 GoodReader 4, and Clone Magic.
Apple Accessories
Best Buy is offering a $100 iTunes gift card for $85, a discount of $15. Groupon is also offering a $15 iTunes card for $10, a discount of $5.
Woot is selling Sennheiser's MM—50-IP In-Ear Headphones with Apple Control for $24.99, a $25 discount. Woot is also offering a refurbished Jawbone Big Jambox Bluetooth speaker for $159, down from $299 new.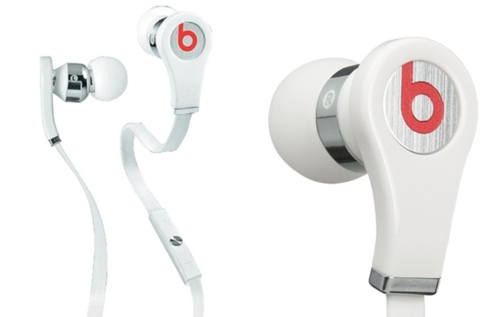 Groupon has the Logitech Folio case for the iPad Air for $19.99, a discount of $30. Groupon is also offering the Beats By Dre Tour In-Ear Headphones for $109.00, a discount of $40 off the regular price.
MacRumors is an affiliate partner with Continue Reading
Last week, a wiring schematic said to be for the iPhone 6 was initially interpreted to be referring to the device's RAM, showing the same 1 GB of memory for the A8 as found in the current A7 chip. That was quickly determined to be an incorrect interpretation of component being shown in the schematic, however, and Apple's plans for RAM in the iPhone 6 have remained uncertain.
A new photo leak from Feld & Volk [Instagram page] and Sonny Dickson showing an assembled logic board from the 4.7-inch iPhone 6 has revealed a number of pieces of information already, and it appears from one of the photos that the A8 chip on the board does indeed include 1 GB of LPDDR3 RAM.
As pointed out by MacRumors forum member commander.data, a silk-screened part number on the A8 reveals that the package-on-package contains Hynix RAM. Based on Hynix's part number format, the character in the eighth position reveals the amount of RAM in the package, with an "8″ denoting 8 Gb (1 GB) and a "B" denoting 16 Gb (2 GB). While it is a bit difficult to read the part number Continue Reading
In a lengthy 9 part exposé, 9to5Mac's Mark Gurman delves into the inner workings of Apple's PR team. While much of what Gurman covers is already fairly well known, his coverage provides an expansive look at the way Apple's PR team operates, from its organizational structure to its efforts to control Apple's perception through media manipulation.
Despite Apple's size and its position as one of the most profitable companies in the world, its PR team is relatively small, comprised of approximately 30 employees in Cupertino along with a few dozen scattered around the world. In Cupertino, Apple PR is divided into seven teams: Momentum, Mac, Corporate Communications, iPhone, iPad, iTunes, and Events.
Along with organizing events and controlling product placement, Apple's PR teams keep a close eye on the media, despite its apparent indifference, and take steps to correct negative perceptions when deemed necessary.

So it's a surprise that Apple actually isn't that detached from the media: it's more like a teenage girl obsessively keeping her fingers on the pulse of coverage. Members of Apple PR seek tabloid photos of celebrities holding iPhones, while others read Apple-focused blogs actively, and keep tabs on prominent Apple beat Continue Reading

Following its leak of photos showing the iPhone 6 logic board that have revealed the device's NFC chip and 16 GB of storage, luxury modified iPhone vendor Feld & Volk [Instagram page] has now shared some photos and a video showing the device in operation and booting to a black screen requesting the user to connect the device to iTunes.

Feld & Volk says it has been able to piece together this iPhone from various components it has obtained as part of its effort to build its own luxury version of the iPhone 6 for its customers, and remarkably enough, the device is at least capable of turning on.

While it seems surprising that a functional iPhone 6 could be built from individual components, Feld & Volk has demonstrated that it has been able to get its on rare parts, and thus it is possible they may have acquired everything necessary to build the device.

Over the past several months, there have been a few rumors of Apple increasing storage capacities for the iPhone 6, perhaps doing away the 16 GB option at the low end and introducing a 128 GB model at the high end, at least for one of the two rumored models.

A set of schematics leaked in pieces over the past week and a half has included reference to various 16, 64, and 128 GB flash storage modules from several vendors for the iPhone 6, although it is unclear why there is no 32 GB option included on that list.

A new set of photos from Feld & Volk and Sonny Dickson today that revealed the NFC chip present on the logic board of the 4.7-inch iPhone 6 also offers a good look at the flash storage module on this board. Based on the Toshiba part number, as seen on similar modules, the "7″ indicates that this is a 16 GB module, suggesting the low-end iPhone 6 will continue to offer that amount of storage.

There are a few caveats, however, such as the possibility of this being a prototype or testing Continue Reading

With rumors claiming the iPhone 6 will include a near field communications (NFC) chip from NXP to potentially support a mobile payments initiative from Apple flying in recent days, the existence of the chip now appears to have been confirmed. Russian luxury modified iPhone vendor Feld & Volk, which has shared a number of claimed parts from the iPhone 6 in recent weeks, has now gotten its hands on a complete logic board for the device.

iPhone 5s logic board (left) and 4.7-inch iPhone 6 logic board (right)
The firm has shared a few photos of the logic board with Sonny Dickson, revealing the board's NFC chip from NXP.

Apple has confirmed that it will be holding a media event at the Flint Center for the Performing Arts in Cupertino on September 9, and the company is naturally expected to introduce the iPhone 6 at the event with a launch coming shortly after. Apple is also said to be showing off its wearable device, commonly referred to as the iWatch, although it is unclear when that device will be available for sale.

While Apple is expected to unveil its new wearable device, popularly referred to as the iWatch, at its media event scheduled for September 9, the device will likely not begin shipping until early next year, according to Re/code.


Sources in position to know tell me it won't arrive at market for a few months. "It's not shipping any time soon," said one. So when does Apple plan to ship its eagerly anticipated wearable? That's not clear, but my understanding is that we're unlikely to see it at retail until after the holiday season — think early 2015.

Word of a significant gap between unveiling and launch is not a surprise, considering the company's history when entering new product segments. The iPhone and iPad both launched a number of months after their unveilings. With no existing Apple product of its type to see sales plummet ahead of a launch, Apple has more flexibility to announce early and ship somewhat later.

KGI Securities analyst Ming-Chi Kuo is among those who recently reported that a 2015 launch is likely for the iWatch, also having predicted last month that production on the device would not begin until November. Part leaks for the Continue Reading

Repair experts at uBreakiFix have examined the impact resistance, scratch resistance and strength of sapphire glass in a series of tests that were published today. The tests were designed to determine whether sapphire is suitable for use as a smartphone display.

The repair technicians conducted three different tests — a scratch resistance comparison using a tungsten carbide drill bit, a drop test with the sapphire display of the newly released Kyocera Brigadier, and a a four-point bend test to compare the failure stress and strain of sapphire glass with that of Gorilla Glass.

The results of uBreakiFix's tests show that sapphire is significantly more scratch resistant and 25 percent stronger than Gorilla Glass, but it is much more susceptible to impacts due to its brittleness. The glass is so brittle that it shattered the first time it was dropped face down from a height of only three feet.

The technicians conclude that sapphire does not necessarily offer any advantage over Gorilla Glass, as the material's superior scratch resistance and strength is offset by its low impact resistance. Phone manufacturers that include a sapphire display may choose to employ other protective Continue Reading

New high-quality photos of the 4.7-inch iPhone 6′s rear shell have been shared by Nowhereelse.fr (Google Translate), showing us what may be a finished back from the space grey version of the device. Notably, this newest component appears to have its rear bands colored in to fit with the rest of the device, perhaps suggesting that the different color options of the iPhone 6 will feature a similar treatment.

Besides its colored bands, the rear shell shown in the photos appears to be consistent with previous looks at the component, displaying a rounded chassis, embedded rear logo, and more. The shell also appears to adopt redesigned speaker holes and a rounded True Tone LED flash, which join the typical Lightning port, headphone jack, and rear camera.


Apple is expected to announce the iPhone 6 at an event on September 9, where it will also likely unveil its wearable device for the first time. The 4.7-inch iPhone 6 will likely launch a week or so after the event, while the bigger 5.5-inch version of the device may be held back due to production issues. In addition to a Continue Reading

Samsung has debuted a new video on its YouTube channel comparing its new Galaxy Tab S to the iPad Air on the streets of New York City. As first spotted by iGeneration (Google Translate), the video involves a host asking street-goers to use the Galaxy Tab S, highlighting the tablet's display, weight, and camera.

When matched up side-by-side, some users claim that the Galaxy Tab S is "definitely thinner", while others express that the tablet's screen "looks brighter" when compared to the iPad Air. The host claims that the Galaxy Tab S has "one million more pixels than the iPad Air", which is presented alongside small text on the bottom noting the 4,096,000 pixels of the Galaxy Tab S compared to the iPad's 3,145,728 pixels. The video ends with a group of users choosing the Galaxy Tab S over the iPad Air, as Samsung ends the video with the tagline of "Thinner. Brighter. Lighter." before showing the tablet from its front.

Samsung launched its first round of Galaxy Tab S ads last month, which mocked the iPad's screen and lack of multitasking. The Galaxy Tab S was originally announced this past June, Continue Reading

Apple will feature near field communication (NFC) technology in the iPhone 6 with a chip provided by Dutch company NXP Semiconductors, according to a report from the Financial Times. The chip will allow the iPhone to be scanned by payment terminals and ticket systems, while also allowing for further integration with other methods.

Throughout the past week, a number of rumors and reports from various sources have claimed that the iPhone 6 will gain NFC support. Evidence of NFC capabilities provided by NXP first surfaced earlier this week in a claimed schematic, which showed the company's PN65 chip on the iPhone 6′s logic board.

Yesterday, technology news website WIRED and Apple blogger John Gruber also suggested that the iPhone 6 would feature NFC, with the latter stating that Apple's NFC-based mobile payment system would use a new secure enclave coprocessor built into the company's new A8 chip, which was also suggested by previous reports.

Last month, it was reported that Apple was in talks with major credit card companies like Visa over a mobile payment solution that would utilize the credit card data already stored in millions of iTunes accounts. Apple Continue Reading

Google today announced the launch of the first beta build of 64-bit Chrome for Mac, following the public release of 64-bit Chrome for Windows.

Earlier this month, Google added 64-bit support to Chrome Canary for OS X, the experimental build of its Chrome web browser, but with this new beta version, testers on the Beta channel will have access to 64-bit Chrome support.

According to Google, 64-bit support for Chrome will bring several speed and security improvements to the browser, in addition to decreasing the amount of memory it uses.


64-bit Chrome has become faster as a result of having access to a superior instruction set, more registers, and a more efficient function calling convention. Improved opportunities for ASLR enhance this version's security. Another major benefit of this change comes from the fact that most programs on a modern Mac are already 64-bit apps. In cases where Chrome was the last remaining 32-bit app, there were launch-time and memory-footprint penalties as 32-bit copies of all of the system libraries needed to be loaded to support Chrome. Now that Chrome's a 64-bit app too, we expect you'll find that it launches more quickly and that overall system Continue Reading

Following a report from Wired suggesting NFC-based mobile payments will be a "hallmark" feature of the iPhone 6 and a confirmation from Re/code, Apple blogger John Gruber has now thrown in his two cents, with a cryptic post hinting Apple is indeed planning on including NFC in the iPhone 6 as part of a new mobile payment solution.

Gruber's post references an earlier "joke" that pointed towards a wearable device debut in September, which turned out to be accurate in light of recent rumors also suggesting a September introduction for the device.


I've been working on a new joke — about NFC and a new secure enclave where you can store your credit cards, so you can pay for things at brick and mortar retail stores just by taking out your iPhone, but only if it's one of the new iPhones — but no one seems to get my sense of humor.

Gruber suggests Apple's NFC-based mobile payment solution will take advantage of a new secure enclave coprocessor built into the company's new A8 chip, which is in line with previous reports. The secure enclave would likely store credit card details, allowing users to Continue Reading